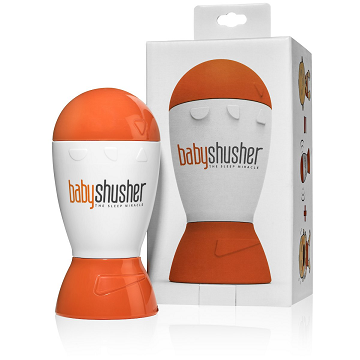 Have came across this recently and thought of sharing this. It is a US based company which has this product called as "Baby Shusher" which is also available in India on websites like Amazon and FlipKart.
It is said that the product is designed to make sure that it has a natural calming affect on your baby, calming him/her down. Also helps in baby sleep.
The product looks as below:
You can also look at their website https://babyshusher.com/, they also have a app which can be downloaded.
As per the website of this unique product, this product uses a real human voice to lull the baby to sleep with a calming slush. The product is made up of BPA free material and is easy to clean.
The product offers to solve this unique problem and the price of this product is on higher side. But if affordability is not an issue this can be a worthy try.
Have you used this product? Do feedback your comments.
//team@natkhatduinya!
1,240 total views, 2 views today