You little angel is 4 years old now. She has started learning about new shapes, colors etc. Wouldn't it be best if you can help her develop these skills with some puzzle games.
What are some key skills? Shape Recognition, Eye-Hand Coordination, Motor Skills. These are terms we have mentioned in many of our posts and these are very important for a child to develop. You can help your kid with some toys which can help in improving these skills.
Puzzles can be very effective. Let us look at "Nickelodeon  Dora" puzzles from Funskool . All these games are good for 3+/4+ years of age.
Dora 4 in 1 Garden Puzzle : Theme is nature, garden, animals
Funskool Dora ABC Game : Character recognition
Dora 4 in 1 Puzzle: Four exciting puzzle, shape recognition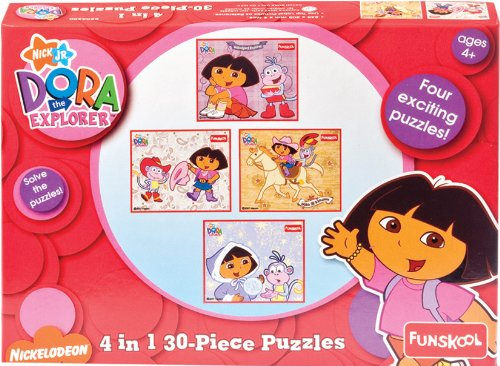 Dora Memory Game: Classic memory game. Find Dora, Boots and other figures by flipping over cards. Ideal for memory improvement and coordinator skills.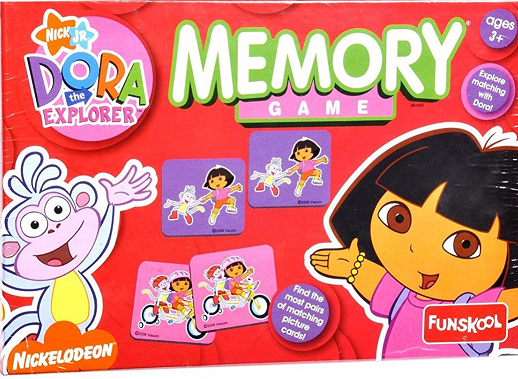 // All above puzzles games are not very costly and can be bought from funskool stores or from Amazon.in