Special Toys – In one of our previous posts we have discussed about Auditory Processing Disorder.  This is a condition in which brain is not able to process the sound of information received from the ears.
Today let us look at Special toys – Toys for kids with Auditory Processing Disorder.
That is the kid is able to hear the sound, but is not able to make a sense out of it. So he/she will have difficulty in understanding what others are talking. So though the kid has normal hearing, he/she will be at hearing loss.
Special toys – Toys for kids with APD
Today let us look at certain toys which can help kids suffering with APD.
Spelling toys
Kids suffering with APD are not able to comprehend and hence spelling toys can be a good learning tool for them.
These are special toys which has big letters and words and a character associated with it.
For example "Toyshine Small ABC Wooden Picture Alphabet for Kids Ages 3 – 5, Early Education Lower Case Chunky Letters Puzzles for Preschool & Toddlers" available at Amazon is a good see and spell toy.
This helps kids understand the letter, the word and relate it to picture.
Sound Puzzles
They are a good way to improve concentration. You can start trying with junior puzzles first and for grown up kids more complex puzzles.
Puzzled like arranging a letters in such a ways that it results in shape. And complex puzzles like cubes can be given to kids.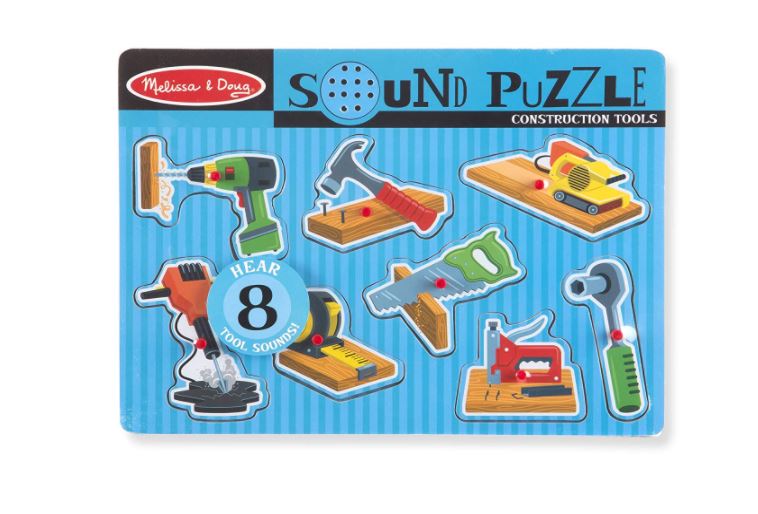 A good example is from Melissa & Doug Construction Tools Sound Puzzle shown above . This encourages problem solving skills and independent play.
Soft Musical toys:
Not all musical toys are good for kids with APD. Infact toys which make loud noise are counter productive.
Kids with APD get really disturb when they are in noisy place. Hence toys which produce soft music are good for them.
Specially toys which makes different sound when touched at different places or a combination of touch resulting in different sounds. For example have a look at the "Mozart Magic Cube" series from "Munchkin".
These are available on various e-commerce sites and offline stores. Very good for improving hand to eye coordination and hearing ability.
Board Games
Yes board games which helps kids with APD a lot. We all have played snakes and ladder in our child good.
That is an excellent simple game for kids to understand numbers and counting.
Then there are board games which help kids in making some strategies to beat his/her opponent. Keep the board game simple.
Too complex ones may force them to loose interest .
Check out these cool Board Games:
---
Early Learning Skills development tools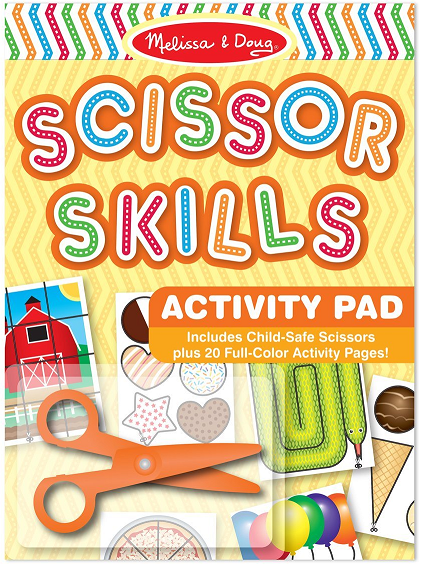 These are specifically designed educational games which help on early skills development. For example look at the Activity pads from "Mellisa and Doug".  
But there are other manufacturers as well with activity pads like coloring books, paper cutting, joining dots and making shapes, making own stories etc.
Activity books are a great learning tools in early stages.
These toys and activities provide a good help with development. They are good tools to improve speech and hearing abilities, memory retention, social skills and concentration for kids with APD.
All these information is based on my research on this topic.
Hope this article helps! But if you have any comments or more information do post  your comments in the comment section and help others looking for information on this topic.
Thank you for giving your time!