Planning for a travel over upcoming long weekend? Going out on a vacation with kids? Then this post is going to interest you. Let us look at Toys to keep kids busy during travel!
When I have traveled with kids, specially on a long journey of more than 2 hours, the first comment I hear from my kids are "I am getting bored!".
So we all need to figure out things to keep kids busy during this time.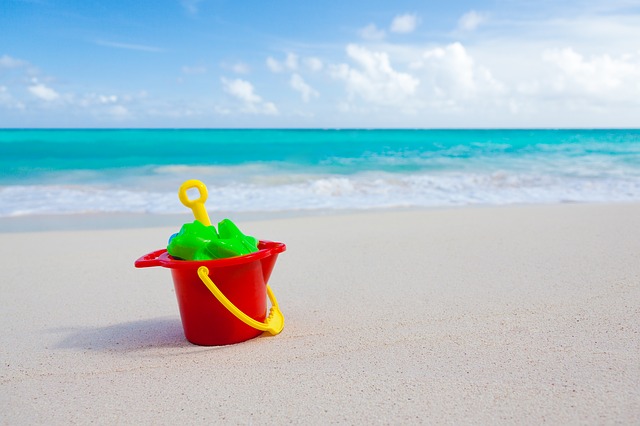 Keep kids busy ? How?
Time has changed now. We have smart phones, tabs with very affordable data connectivity and good storage.
Hence it is possible to get the kid engaged with some movie or game or some funny videos.
But do you really like that. On a long drive of 5 to 6 hours, do you really want your kids to be just glued to the screen of your smartphone or tab? I don't think so.
First they are not good for health and also make them tired. Yes let them use the phone for more than a hour or so and kids become stressed. Phones and tabs are more stress than fun if used for long.
Is it not better to carry with you some toys which can help them engage them in a more productive way. I have tried to list them down based on my experience. Do share your experience.
Toys to keep kids busy / ideas to keep kids busy
So let us look at what toys we can get to keep them busy – age wise
Ideas to keep kids busy – 1 to 2 years
I love going out on vacation. I did not travel much when my baby was less than a year, but once we celebrated her first birthday, we started planning for some short trips.
Couple of short trips over weekends helped us gain some experience. The more we tarvelled, the more we learned.  You see kids not only learn they also help parents learn 🙂
This is the age when kids are mostly sleep and when they are awake, they just try to play with the toys they can hold. 
We as parents make a separate bag for kids which contain towel, diapers, milk etc. Why not to create a small bag for toys. Carry toys like
Different type of rattles
Small soft toys
Toys which make some kind of sound and lights etc.
Keep small ones, but keep variety of toys. This will help engaging them better. Also below are some offbeat ideas
Keep some clean cotton napkins and if you kid is restless, just give him/her the napkin. Kids like to play with clothes / papers etc
Give them a clean round edged metal cup. The shine in the cup attracts the babies and the cold feeling when they hold it also intrests them. But make sure that the edges are not sharp
For kids anything can become a toy. And I have tried to make best use of it when I travel.
Toys to keep kids busy – 3 to 6 years
At this age the kid has grown and his toy needs change completely.  My kid started associating herself with toys.
Dolls started becoming her favourite and my elder child at this age started collecting hot-wheels. So this age I had few good ways to engage them
I always carried what they liked most. For example dolls or hot-wheels. Small ones and easy to carry
Coloring book – couple of them with good no. of pages. Specially good if it has the design or diagram of the famous tv characters which your kids like
Building blocks – Carry smaller ones but more than one. Just one and they get bored. Also if multiple shapes structures can be made from same block better it is. For example same blocks can be converted into a Building or an Aeroplane.
Puzzles – Carry some simple ones and few complex ones. First give them simple ones and then challenge them with complex ones. It works!
Ideas to keep kids busy – 6 to 9 years
My kids are in this age group now. More matured but of-course more demanding. I am still trying to learn:)
One of the best thing to carry now is games like "Chess" or any other board games.
Apart from that I make sure that I carry their favorite story book and a good coloring book.
One more trick I do is that on the way I buy them some new comic or story book like "Tintin" or "Champak". There are many books like this you can get on the way. Being a new book it suddenly interests them and you are sure that they will get occupied for some time.
Hope you agree with above. Please do send me your comments!
-lata
---
You may also like – importance of Picture books