All mothers will agree to this, anything that helps babies sleep is a life saver 🙂
If you remember our mother or grandmother used to sing lori (or lullaby in english). These songs have a soft rhythmic sound which calms down the baby and helps him or her sleep. These songs used to give them a sense of security. And in our culture this has been a tradition from time immemorial.
Today the time is changing and there are many other tools available to us.  There are some cool apps for your mobile or tabs. There are some toys which help babies clam down and sleep. Lets look at some of them
Ewan The Dream Sheep
Quite popular in western countries, I could see that it is available on amazon.in as well. It is a well researched product.
It can be placed next to baby while sleeping and plays real heartbeat and womb sound combinations that mimic the noises babies hear inside the womb. This definitely has a soothing effect on new born babies.
Tiny Love Soothe n Groove Mobile, Tiny Princess
It has many tunes and sounds in different music styles. About an hour of continuous soft music helps babies sleep and overhead soft light helps babies calm down and sleep.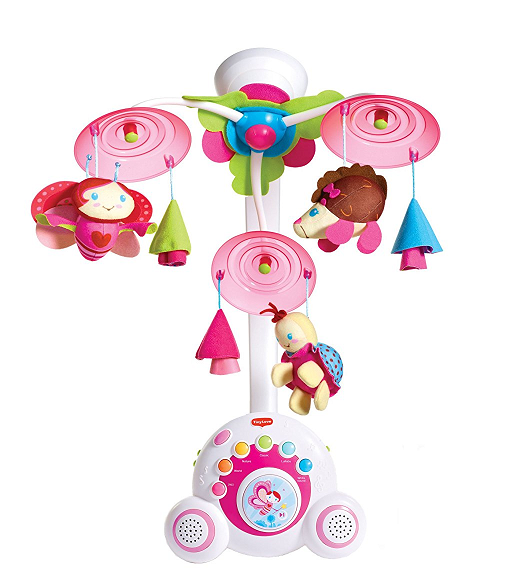 Lori Song App – Children Lori song-Hindi
I found this interesting. It is available on play store. Do try this out. Download link : https://play.google.com/store/apps/details?id=com.recharge.khonajana&hl=en
Other cool apps which you should try
These are apps which provide various sounds and rhymes to babies which induces sleep. White noise, if you have heard of, is one of the best sleep inducers for babies. White noise is similar to womb sounds like heart beat, breathing, blood flow. Its is comforting for new born babies. There are apps which produce white noise.
Baby Sleep Care Pro: This is a really nice app. You can record in your voice songs or any other voice which helps your baby calm down and sleep.
Sleepy Sounds: It provides white noise, lullabies (lori) and other natural sound which can help babies sleep. In this as well you can record your own voice /music. Available free on andoriod and apple based phones.
White noise apps: There are many free white noise generating apps available on playstore and itunes. Search them and check which one is best for your baby. These are freely available.
Organic Cotton blankets
Babies get attached to blankets. Soft ones are the best. If you realize they get emotionally attached to their soft toys and blankets. Try some good organic blankets which has a good quality fabric and quilting. Has bright colors and beautiful prints.
Hope you will find this article helpful!
Do write back to us with your comments.
//Natkhatduniya