Toy Libraries – Are they good? – We discuss a lot on the importance of toys.
Children learn a lot when they are busy and their health is in good shape when they are active. Isn't it?
And toys are best wa-y to keep them busy and active.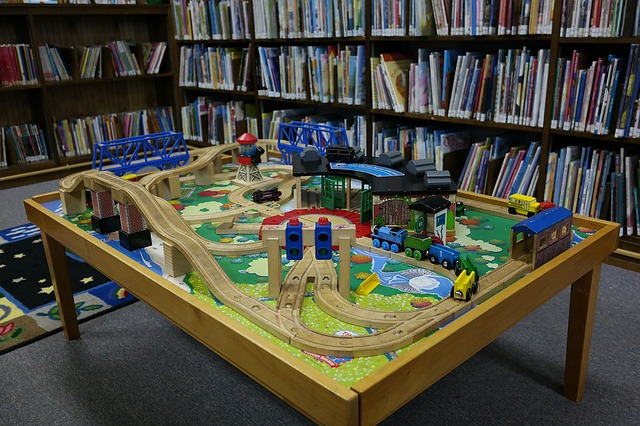 There are many toys around and as parent we just give our kids toys which we feel is good and the kid will enjoy.
Many a time we go for toys which look fancy, attractive and affordable. In our previous posts we have argued against this thought.
We have argued that toys are  and should be scientific and can add value to your kids learning.
There are different learning needs at  different age groups and there are toys which can help in that learning.
But, good quality (and more scientific) toys are costly. They are manufactured by established brands and hence cost much.
Many times these toys are not really very affordable. Here comes the innovative idea of toy renting. 
Toy renting is not new. It has been a good model in western countries.
So what is a Toy Library? Like we have libraries for books, toy library rent toys. Natkhaduniya is a strong advocate of the need that every kid should get access to best quality toys.
Hence we strongly believe in toy renting and toy libraries.
What is the advantage of toy renting / toy libraries?
Parents and kids get access to a wide variety of toys
Can borrow toys, puzzles, games etc at regular basis
Available at fraction of cost of original toy – i.e affordability
No need to throw a toy once kid gets bored. Just return it to toy library
Many toy libraries keep children books under
There used to physical toy libraries and they still hold their relevance.  How nice it would be to hold our kids hand and walk him/her till library.
Spend some quality time with them,  help them decide to choose the toy. Bring them back home. It is a big confidence booster for kids. If you have one around you, do let us k now!
But, today we are technologically much advanced as well and hence there are many online libraries, renting toys.
And that is also a very good option if you are short of time. For example http://khilonewala.in/ , http://www.bambaram.in.
The aim is to give kids best possible toy which can add value to their learning.
Let us know your views! Do you have any good toy library around you let us know. Leave your comment in comments section with the name of library and location. This will help other readers!
Thanks!