Your little angel never lets her doll go.. She plays with her doll for hours together. Baby dolls are one of the most important toy in your little girls collection. Treating the doll as their friend, she would talk and play with her doll for hours, dressing her, feeding her, combing her hair etc. So let us look at some cool Baby Doll Accessories .
Cool Baby doll accessories for
Baby doll accessories are also a great addition to her set of dolls. There are many like combing set, dresses for dolls, feeding bottles, dinner sets etc.. Lets look at some of them quite popular.
---
Baby doll shoes – various colors
She loves her Barbie, she will love her Barbie doll shoe. This can be a very nice additions to her doll set. Let your little angel dress her little doll.
---
Baby doll toy multicolor fashion clothes for
Now coming to dresses for the doll. It is designed for girls who love to play with dolls while enjoying their free time with friends. She can try out different colors, styles and combinations to suit the story or style!
Your little girl will enjoy talking to her doll, dressing her up and maybe even imitating the beautiful icon. Your little girl is sure to enjoy the opportunity to add this special doll to her collection.
---
Baby doll toy bed
Now look at this bed. Isn't it wonderful. This Barbie Doll Bed lets your little angel play with your doll by making her sleep in it's own bed. This lets your child enhance their fine motor skills, showcase their creativity and stimulate their imaginations with friends on playdates!
---
Beautiful doll clips
Now these beautiful clips are very nice addition to her doll set. How can be this barbie doll be complete with out this beautiful hair clip. You can also a get a complete combo of accessories. You can check for some of the options below from Amazon.
---
Baby doll town house
Now gift her a house for her own doll. Just give her this little and beautiful house and let her play quite with her doll.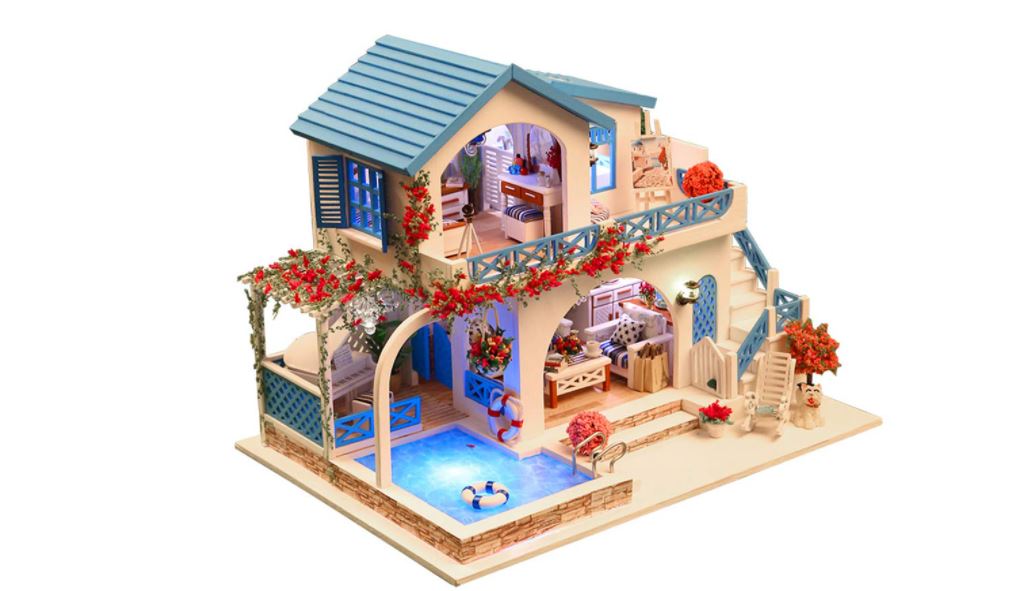 You can also check out the below Barbie town houses.
---
Baby doll Saloon
Now this is a cosmetic set which is a must have for all the Barbie doll fans and a must have for your little angel.
And there are many more. Bring these small accessories home and make a great set for your little girl.
---
So friends hope you liked this list and must have ones for your little angels baby doll , barbie doll.
You may also like – National Daughters Day