How to teach coding to kids – Kids have a great potential to learn and they have an eagerness to learn. For the cognitive development of your child at a very young age you must allow them to do more than just the regular course study. You can try teaching them coding. Coding will teach them how to look at things, it will give them perspective. Rather than looking for a solution of problem right away they will learn how to handle and proceed in the direction to solving it in a comprehensive manner. But how to teach coding to kids?
Upon learning coding kids will improve not just their mathematics skills but also writing skills. There are many ways in which coding can be taught. Rather than direct pen and paper approach there are options like games and toys that can help.
Here are a few ways in which you can teach coding to your young one.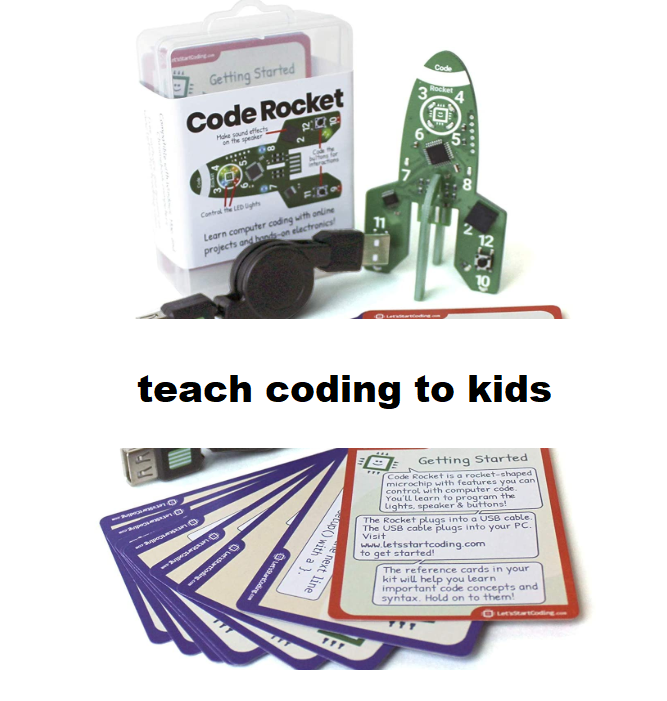 Games to teach coding to kids
Unplugged coding:
it is a very simple way of teaching your kids coding by the means of using deck of cards and does not even need a computer. The flash cards have instructions for the kids to be followed in a set pattern giving the foundation of coding.
Origami and egg trays
can be used to teach kids coding as there can be various possible combinations and kids will love it too. There are many ways in which the same piece of paper can be folded. This resembles that a different set of instructions can result in different outcomes and the same as we wish.
Hot wheel cars:
How instructions are followed can be shown with the help of hot wheels cars by creating different paths and writing different end results.
Gravity maze set
Gravity maze set can help kids understand the result of arranging the same set of steps in a different manner. This gives them an insight into thinking of possible results when they are coding and planning ahead.
Lego creative tool box
lego creative tool box allows kids to make various types of combinations and create something they can say is solely theirs.
Websites to teach coding to kids
Coding is very essential in today's world. A child may or may not end up being a software engineer but they must be given a chance to learn coding. This will enhance their communication skills also. This will help them learn how to plan ahead of doing a certain job. Here are a few websites that can help your child learn coding.
Khan Academy:
Khan Academy this website has been doing wonders in helping kids with mathematics but it now also helps your kids learn programming. Beginning from the very basics they take the program ahead gradually.
Code combat:
Code combat this website is ideal for those who love playing online games. During the course of these games the kids are taught how to create codes. For controlling the players and give them commands kids need to create small codes. The level increases as they become efficient.
Scratch:
it helps them create almost anything that they can imagine. 
Code monster:
Code monster here is a colourful monster that teaches and asks kids to write codes to do certain actions. Codes are on one half of the screen; while the resultant on the other half of the screen so the kids can see the result as they proceed.
Blocky:
Blocky this is a puzzle game. Kids have to drag and drop commands to solve a given story and they can see the result on one part of the screen.
Tynker:
Tynker the basic version is free for kids and allows them to make apps and websites too on their own. But for an expert level coding they will have to subscribe.
Apps to teach coding to kids
Other than these there are apps which can be downloaded and used on the phone itself and allow the kids to learn coding. Some of the suggested apps are:
Code spark Academy:
Code spark Academy the interface is similar to games as result the kids learn in a very subtle and fun way. Foos is a character in the game and the kids help him accomplish his tasks and learn coding in this process. Kids will slowly go a stage where they can make their own games and stories.
CodewizardHQ:
CodewizardHQ these are online classes for kids to learn coding. These are teacher student based set up and project based learning is done. Kids get constant support and guidance from teachers. Separate courses for elementary, middle and high school students have been created according to the level of their understanding.
Codakid:
Codakid this is a cool app which allows your child to learn how to make drones, loops arrays etc. 
Hopscotch:
Hopscotch coming from scratch jr. the kids can learn through the games like pokemon go geometry dash etc. the learning is interactive and engaging. 
Kodable:
Kodable this app helps the kids' transition from basic to complex level of learning in an easy manner. Kids are able to learn Javascript, Python, HTML, CSS etc. There are guidelines, vocabulary and study material for the kids to refer to whenever they need. 
Move the turtle:
Move the turtle this game based app allows the child to move the turtle in the direction they want and also create sounds and movements of the turtle. 
Cargo bot:
Cargo bot the main aim is to move different coloured crates in various directions, in this process the kids will learn how to move around an object and also consider its size, weight and other aspects. This games help them take a comprehensive look at the problem and look for creative solutions to the existing problem.
Conclusion
The kids will learn how to change directions and also build things. They can develop buildings or movable articles like cars or robots. The implementations are limited only by out thought. You can see that once your child develops interest they will be doing wonders. At a very young age they can become proficient and you never know what great things they may develop. This is the time to nurture your young ones brains by providing them food for thought. Sitting idle will only make them destructive; while they can be great scientists.