You want to gift your 8 year old a toy which can also help him/her learn something? While searching through I found an interesting board game which I would like to share here.
This board game is called as "Three Sticks Maths Game".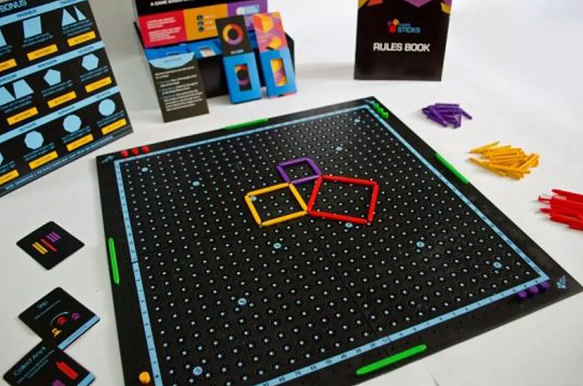 Quite a creative game, its not only interesting to kids of that age, but also to adults in the family. It's a nice family game!
The game consists of sticks of 3 different length types and each player can place 2 sticks on the board, next to an already  existing stick. The geometrical shape they form decides the points they earn.
It's a nice board game, a bit different from other board games or puzzles, but can be a nice birthday gift for your child or other children.
Do check them out and let us know your feedback!
-Lata
Available on Amazon and first cry,
[amazon_link asins='B00ZS7RVXY,B018EYPBCK' template='ProductCarousel' store='010c7-21′ marketplace='IN' link_id='c8672a2c-d2f3-11e8-8ff9-8d38d2f60dff']
You can also get this at first cry, 
https://amzn.to/2yMWIaK
2,216 total views, 4 views today