Let's talk about toy for 1 year old, the dancing duck toy. This can be a nice gift for 1 year to 3 year olds.
This Dancing Duck toy is so much fun for the child that he/she will start pretending themselves like the toys itself.
What does Dancing Duck toy offers?
What this toy offers is a nice and loud music, cool lights and some funny movements.
This makes the child happy and attracted towards the toy. It will surely engage your toddler for a very ling time.
Donald duck dancing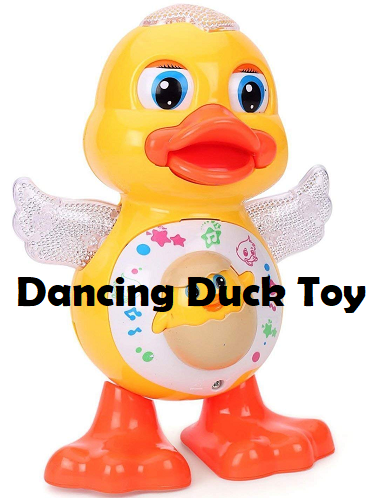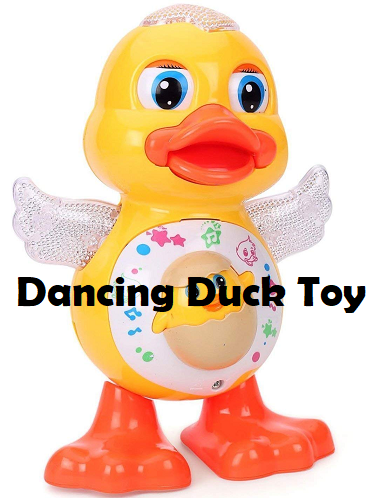 Over all product is very nice, this only issue we see is that it is a battery operated toy and due to lights and movements, the battery tend to drain a bit faster.
Hence recommended to use a good battery like Duracell. But this is small issue as compared to the kids happiness.
So else benefits these toys offers for the kids ?
Benefits of Dancing Duck toy
So this toy has lot of benefits for kids and helps in development and let us look how?
Enhances Gross Motor Skills
It enhances gross motor skills : This dancing duck toy helps enhance the gross motor skills of the child as the baby gets attracted towards the toys and follows it.
It enlightens the child. They want to touch it, hear it, run behind it and explore it more.
Enhances Physical strength of Child
It also helps to boost the Physical strength of child. it actually helps a lot during early development years. The funny movements attract the child and this helps in child's muscle development.
Safe and Durable
This toys has "Safe and Durable" material – Made from high quality durable plastic, with smooth edges, this toy actually can be a good choice for the baby.
Funny Light and Music Control
Funny lights and Music controls on the toy make it very good and attractive option for the child.
Dancing duck toy price: You can buy this toy both offline and online sites like Amazon, Flipkart , first cry etc. The price ranges for Rs 500 and up.
Hope you will like this toy. Do let us know your feedback.
You may also like : best magnetic toys for 2019
---
Check this out as well – Jenga a family game – A fun game which never gets old or boring