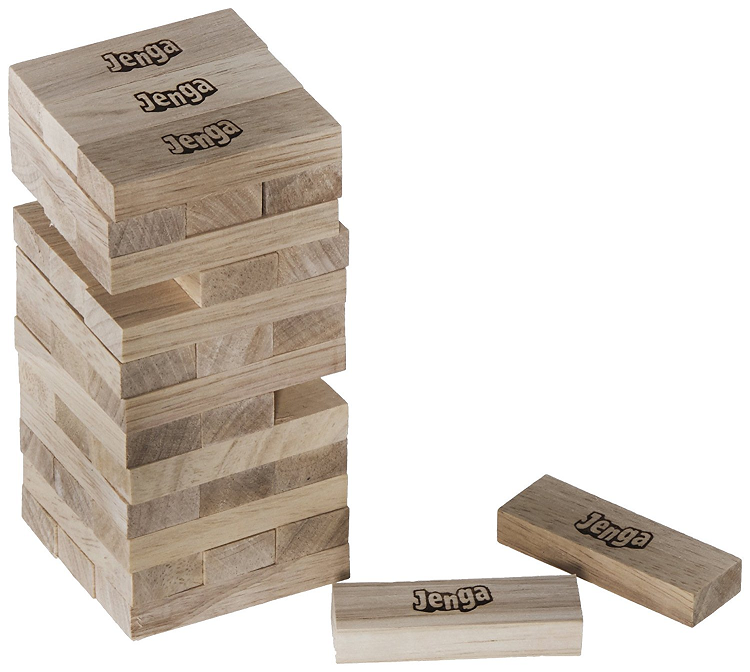 This is interesting. A very simple game, but fun to play with the family. It is called as "Jenga".
Jenga – a family game, a never ending game, a game which never gets old along with you . A game which never gets boring. Let us talk about this nice game today!
So what is Jenga?
It is a very simple game of wooden blocks which tests your physical skill.
It has around 54 wooden blocks, which needs to be stacked one over another. So stacking blocks over one another , Is that so simple ? Well this is where the fun is…
Do you know? – Jenga was inducted into the National Toy Hall of Fame on November 5, 2020.
Jenga History
This is a physical skill game developed by Leslie Scott, a British board game designer and author, and currently marketed by Hasbro.
The players take turns removing one block at a time from a 54-block tower.
Each removed block is then piled on top of the tower, resulting in an increasingly unstable structure.
The word jenga itself comes from the Swahili word kujenga, which means 'to create.'
Leslie Scott was a British resident and was born in Tanganyika and raised there, speaking English and Swahili, before moving to Ghana, West Africa.
So when she created the game, she called it Jenga and trademarked it at the London Toy Fair in January 1983, selling it through her own company, Leslie Scott Associates.
The Camphill Village Trust in Botton, Yorkshire, made the first blocks of this game for scott.
Since 1982, one of the original Jengasets has been on display at the V&A Museum of Childhood.
Today this toy brand is owned by Pokonobe Associates. And as per them over 90 million Jenga games have been sold worldwide. This is equivalent to more than 4.86 billion blocks, have been sold worldwide and this is amazing!
Rules of the game
Rules of the game is very simple. In-fact there are no rules at all. Just stack the block vertically making sure they do not fall down.
The blocks may have some small variations to create some imperfection which adds some additional challenge to the game.
The fun part of the game is after the tower is built i.e the second part of game, which involves taking out one the block from middle (any block after the topmost one) and placing it on the top and make sure that this does not break the tower in the process.
A very simple two part game, but real fun which can be played with parents, grand parents any one with in the family 🙂
Another good part is that these are light weight and smooth edged wooden blocks which do not pose any risk of getting hurt!
So do give this game a try. I am sure your kids will love it and so will you!
Do check these other information about this toy!
Jenga official wesbite
You can also have a look at Jenga's official website. Have a look at below link:
https://jenga.com/products.php
The youtube channel
You can also look at their you tube channel for some interesting videos
https://www.youtube.com/channel/UC6a6f422CY-t99vo5wmDYkg
Official Jenga variants
Do you know that their are Jenga variants. The one which you see in the images are original ones. But let us look at some official variants of this toy !
Throw 'n Go Jenga
Throw n GoJenga consists of wooden blocks which are multi colored and a six sided die. This variant was originally marketed by Hasbro and now it is marketed by Arts Ideas.
Jenga Truth or Dare
Another variant of this game and is marketed by Hasbro. These sets consisted of 3 color blocks. More or less same as regular toy, but with different colors.
Jenga Xtreme
This is another interesting version of this game where it used the parellelogram shaped blocks which creates some challenging game plays.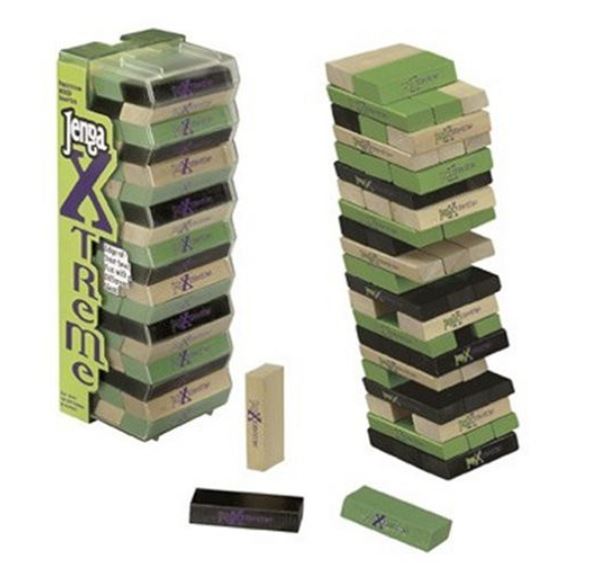 Casino Jenga
Its Jenga with Casino theme. Take the blocks from the tower and bet on the outcome . This game features a felt game board, betting chips, and additional rules.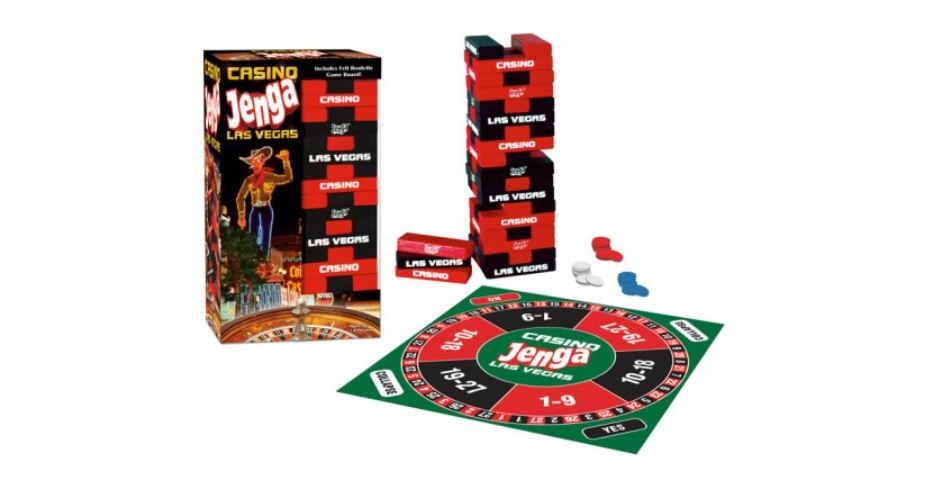 Jenga XXL and Jenga Giant
These are licensed games which are big in size. These giant games are manufactured and distributed by Art's Ideas.
There are Giant variations of this game which can reach to the height of up to 5 feet (150 cm) or even higher in game.
XXL's height starts at over 4 feet (1.2 m) and the height goes up to 8 feet (2.4 m) or even higher in the game. It is real fun!
Rules of Giant-Jengas and Classic-Jengas are more or less same. But in case of Gian- Jengaas, people are allowed to use both the hands.
Cheers!
skumar @ //natkhatduniya
---
Magnetic Puzzle – A nice board game which kids love
---
1,919 total views, 2 views today