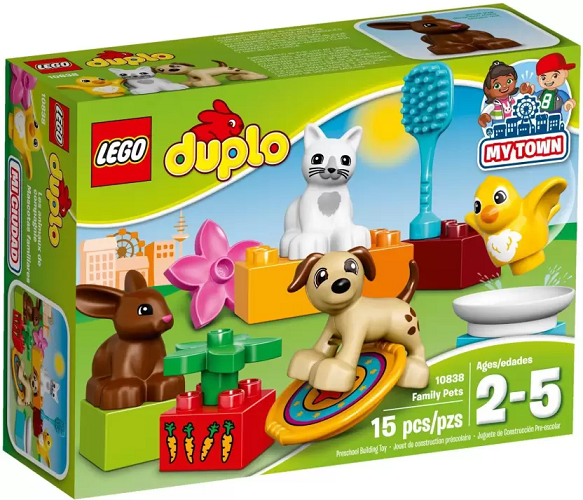 Looking for a cool toy for 2 year old?
Lets look at LEGO Family pet toys. We have always looked at lego for some nice block toys..but this one from LEGO is also a great buy!
Give them this set which includes
– Dog, cat , rabbit and birds
– Some accessories like flying disc, brush, flower and brick block with carrots printed on it
Though you can buy individuals little toys to make a set, this toy set from LEGO has many advantages like
– safe design
– Kids safe plastic and colors
– Bright colors
– LEGO quality.
This toy can be a nice introduction of your child towards animal kingdom. Along with your kid you can create stories around the toy and help develop their imagination.
I just gifted this to a little angel on her birthday and she liked it a lot. So go ahead get one!
2,087 total views, 4 views today