Let us talk about traditional indian toys today. Toys has been part of every civilization. It's just that with modern times, toys have become global and more modern in outlook.
Today toys have also become more mechanized and battery operated.
Today we look at toys from a more scientific angle, trying to establish the value it is adding to our kids life.
So why these indian wooden toys?
Old traditional toys in every part of world were also meant to impart learning and social development.
They were more simple in nature, easy to use, colorful and depicted the tradition of the region.
India also has it's own share of traditional toys. There are many regions within country which are famous for traditional art and craft including toys. Many more got lost in history.
Today we are trying to cover regions which still carry on the tradition of manufacturing ethnic toys and keeping the tradition alive.
We at natkhatduniya strongly believe that these tradition should be preserved and supported.
These traditional toys are mainly made up of wood. Use safe colors and environment friendly.
Traditional Indian Wooden Toys
Lets looks at some famous traditional Indian wooden toys made at these toy clusters!.
Channapatna Toys
Probably the most famous ones. Made up of wood and natural colors, these toys are manufactured in a small town called as Channapatna which is very near to IT capital of India, Benagaluru (Bangalore). 
These toys are very popular not just in India, but abroad as well and hence this city is also called as toy-city. Colors are vegetable dyes and help safe and environment friendly.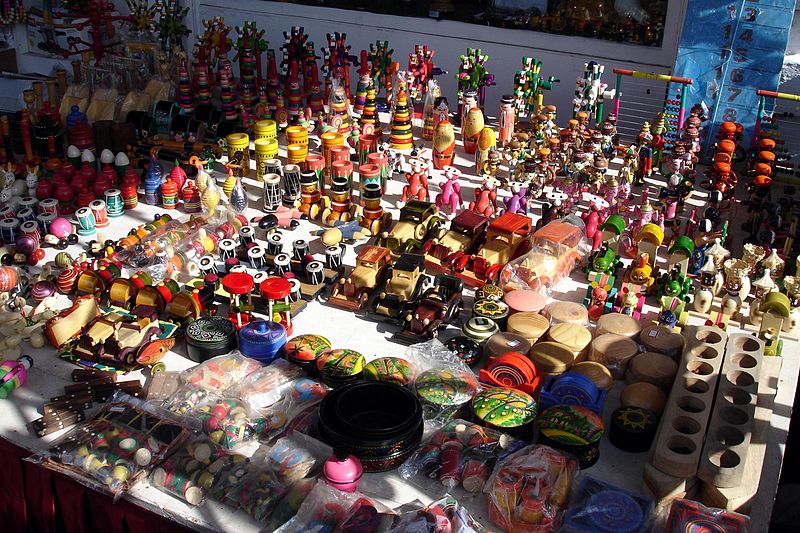 Rajasthani puppet toys
Rajasthani puppet toys are another popular toy game famous across India and many parts of world.
It has also been made popular by many bolywood movies. It is also called as Kathputhli and is quite attached to traditional theaters in north India.
Thanjavur dolls
Thanjavur also called as Tanjore is small town in Tmail Nadu and is famous for roly-poly dolls.
It is a kid of toy which is wobbly and always keep itself upright. It uses the principle of equilibrium. Who says our traditonal toys are not scientific. Tanjore dolls are famous for this.
Made up of terrocata material.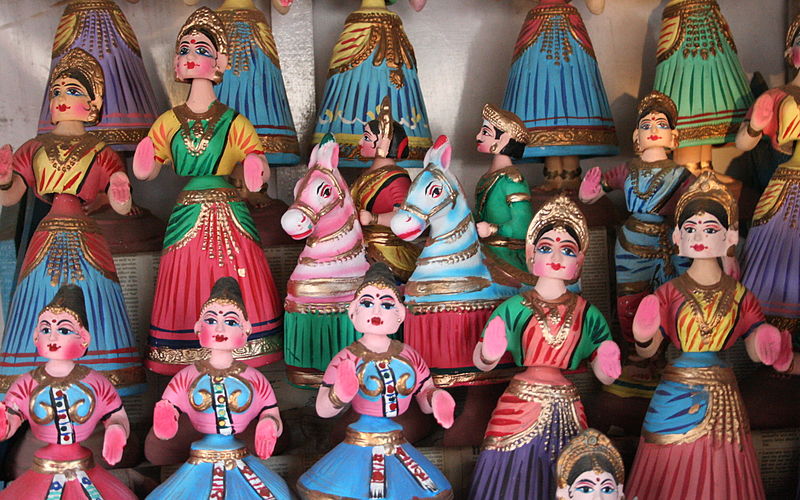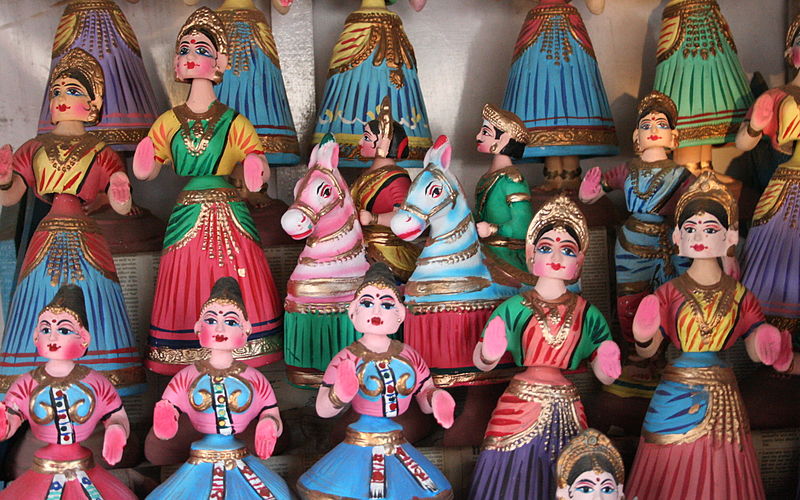 Kondapalli toys
Kondapalli toys is a craft with 400 year of hsitory. Made of soft wood, these toys are very colorful. Kondapalli is a place in Andhra Pradesh near vijaywada.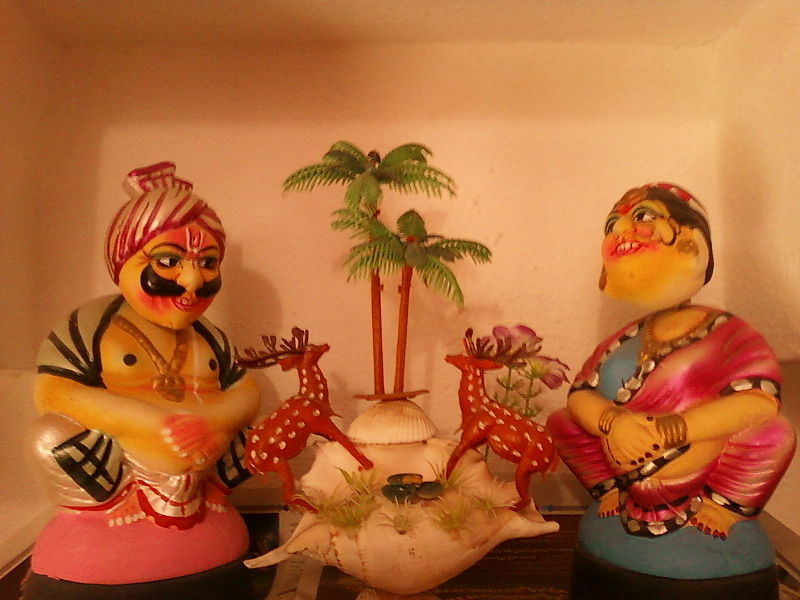 Image courtesy : google
These toys are not just another toys. They are a tradition and we strongly feel that these traditions should be preserved and cherished.
Please do let us know your views!