My child has always loved toys with a wooden texture and bright colors. wooden toys have been and around for thousands of years, they were in fact some of the earliest toys. Let us look at 5 Best Wooden Toys which you can get for your child and I am sure that he/she is going to love it.
A simple wooden toy block can help develop a child's mental strength. Some of the oldest wooden toys were more of animal characters, humar characters and anything which was in use at that point of time.
In today's time, we have almost all kind of toys being made in wood. From building blocks to puzzles etc are available in wood along with our traditional Indian toys like lattus.
Wooden toys are normally cost higher than regular PVC (plastic) toys.
Regions famous for wooden toys in India
Our country is famous for some traditional toys ex Channapatna toys and Santwadi toys. They are of high quality as well. But remember not to take cheap toys which are not properly crafted and can cause injury to the child. Also the dye used is very important in such toys. Chemical based dyes are harmful.
The 2019 best seller - Lego Technic
So the polished, high quality wooden toys are more expensive than the pvc ones, but, yes, wooden toys are classy.
5 Bst Wooden Toys
Here are some wooden toys that your little one may like.
#1 Lakshya the wooden train toy
Wooden a to z Train with 26 Piece Plus 1 Engine and 1 bogi this toy is a great, fun filled innovation. This trai has 26 peices with alphabets o it, the whole set is really colorful. Another good fact abut this toys is it's eay clean up.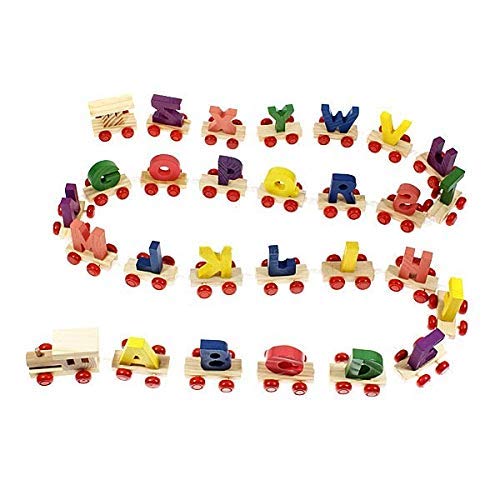 #2 SN Toy Zone Wooden Educational Card Puzzle Sorter.
This toy has shapes and blocks set with alphabets matching with animals names. This is another good quality wooden toy that can help build the child's motor, problem solving, cognitive skills.
The stacking of wooden block letters requires high concentration and thus helps your child develop patience and focus. It has a very sturdy, big and colorful design. It also promotes hand-eye coordination, letter-sound recognition, and imaginative play
#3 Wagon ABC Wooden Block Letters.
This is a classy, every-child's-favorite toy. This toy has 30 pieces in form of a train. It teaches your child letters, simple words ad numbers, it will develop child's fine motor and hand-eye coordination skills and it is easy to assemble the toy, just hook it up 🙂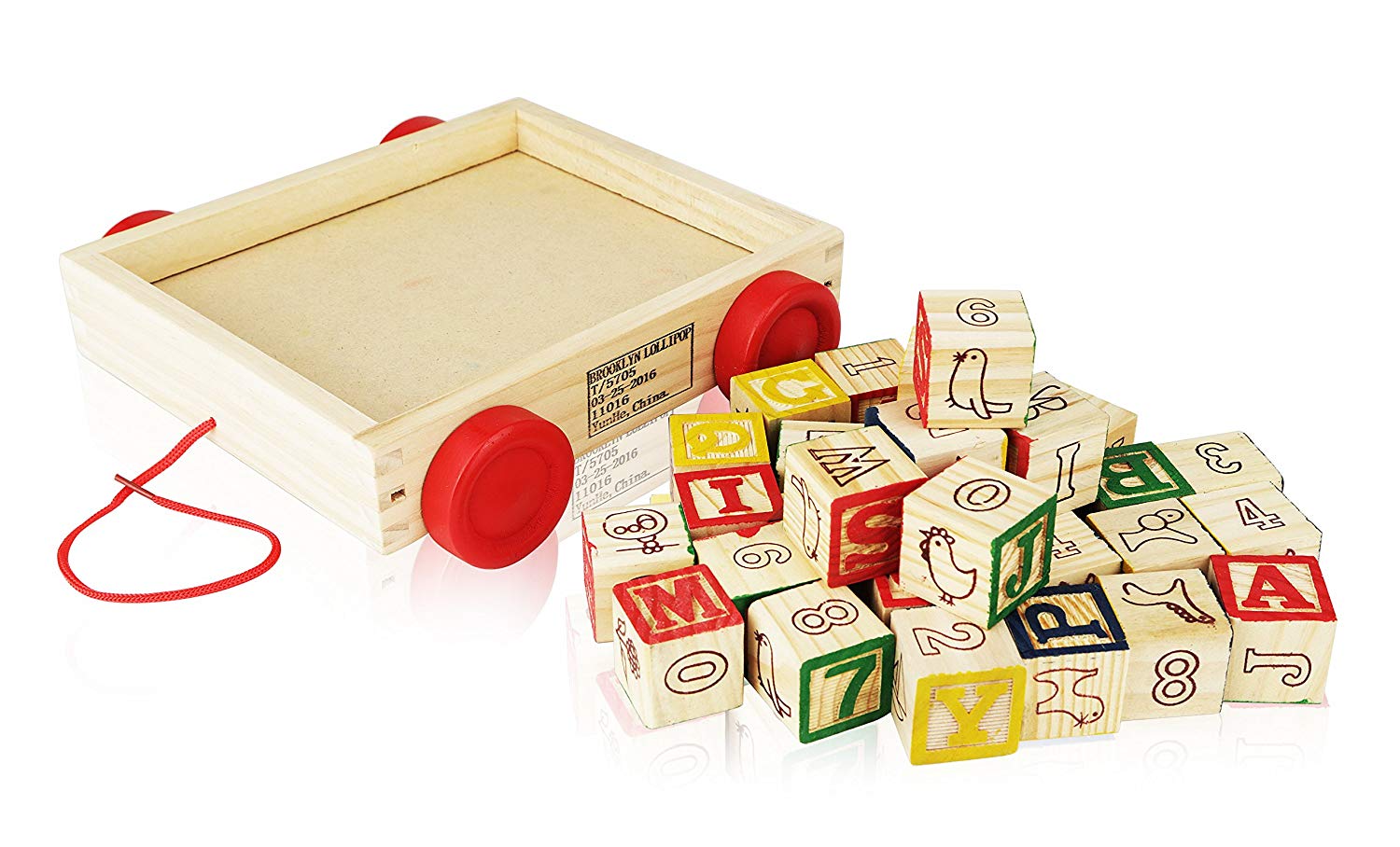 #4 Alphabet Truck
Another classy wooden toy which constitutes a tractor, trailer and 28 letter blocks ( ALL WOODEN) The blocks feature lowercase letters, uppercase letters, shapes, and pictures of familiar objects.
This toy promotes hand-eye coordination, letter-sound recognition, and imaginative play . You can imagine it just strolling up the street teaching kids alphabets, numbers etc. and the loading it up again and going back (just a silly idea 🙂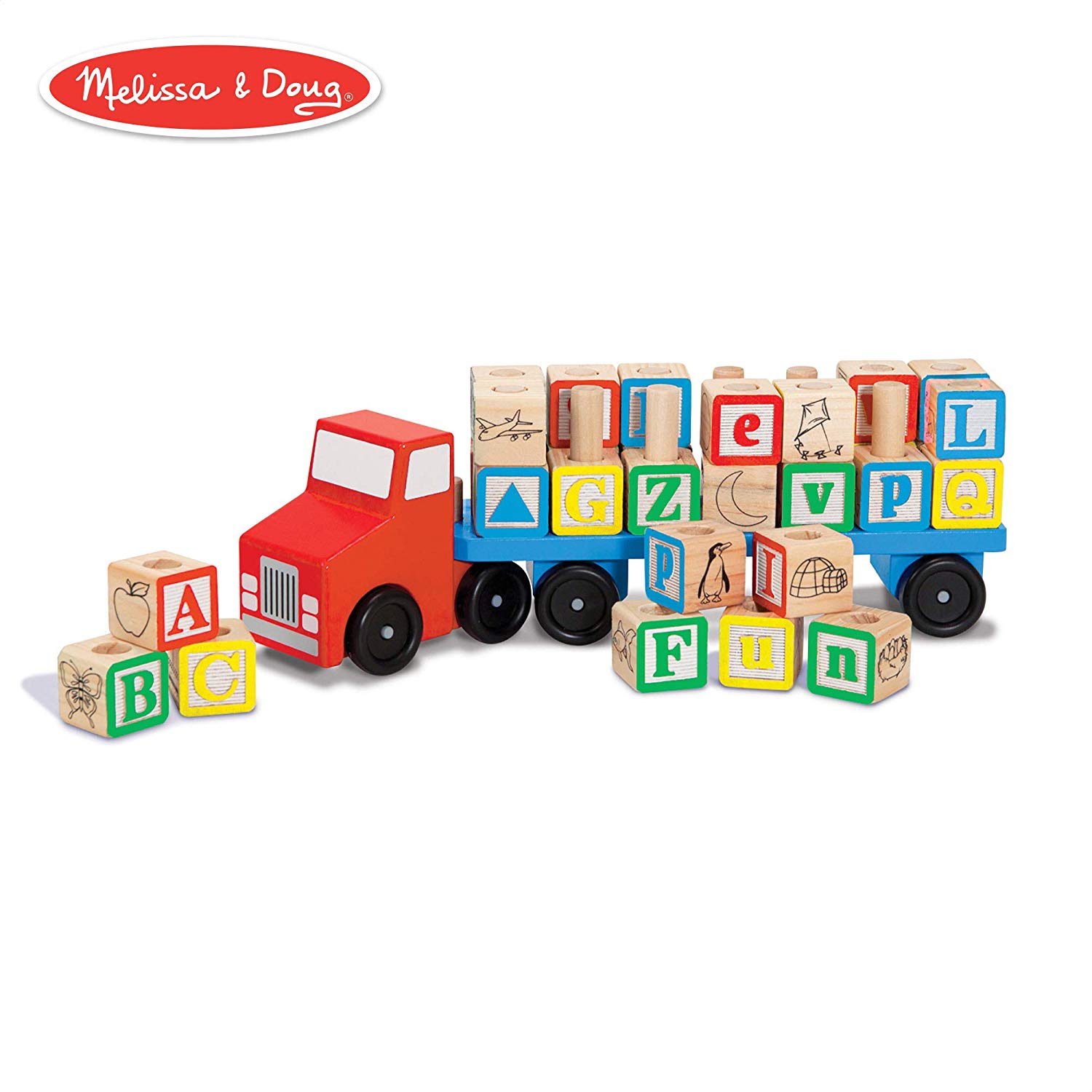 #5 Melissa & Doug 448 Magnetic Wooden Alphabet.
This is a very good toy which has a ser of magnetic wooden letters. It contains 52 magnetic letters which are kept in a wooden box, the letter come in both lower and uppercase and are very colorful. They promote letter recognition, spelling and imagination.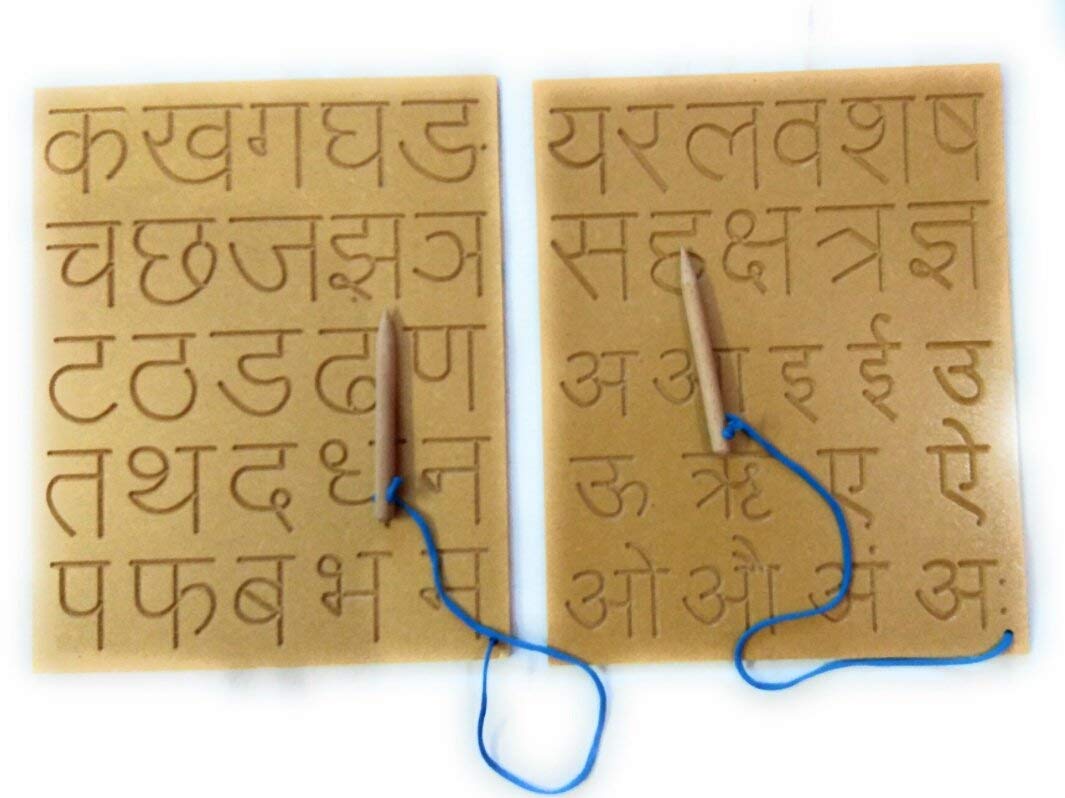 6) Futurez Key Hindi Alphabet (Varnmala) Writing Practice Wooden Boards – Educational Toys for Kids 3 to 7 Years Old, Helps child to write in correct way.
Thanks for visiting our website, We hope you liked this list of 5 Best Wooden Toys. If you have any suggestions or information about other toys you would like to share with the other people visiting this blog, please do comment
Have a good day !