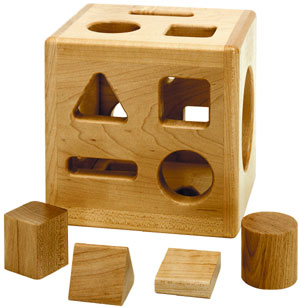 We always try to give best toys to our kids. In this process we sometimes tend to ignore toys which look very simple (and they are actually very simple), but are a very powerful learning tool.
One such toy is shape sorting toys. These toys have been around for long. These toys comes in various colors and shapes and are a good learning toy.
It is a three dimensional toy. A box type of toy which has holes for shapes like rectangle, square, triangle and circle. Then there are pieces which can fit into these holes. Now this makes this toy interesting because it helps the child learn about the shapes.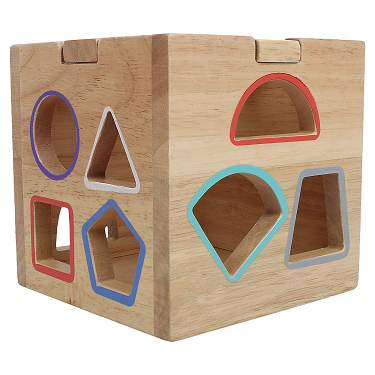 Benefits:
Improves hand-eye coordination
Improves in developing hand eye coordination
Improves grasping skills
Improve problem solving skills
The sorters come in different shapes and sizes and are simple and some are more advanced ( choose based on age).
One thing which needs to be made sure that the sorter is made up of wood or good quality plastic and does  not have small parts. Also make sure that edges are smooth.
//Natkhatduniya
2,098 total views, 6 views today