Struggling to make you baby eat well? Feeding babies is a big task. As the tummy size is so small we cannot obviously stuff them. The small amount of food that they eat should be nutritious food and healthy food at the same time. Today we bring you some Healthy Breakfast Recipes for Babies.
It also has to taste great as else the kids will not at all eat it. These days presentation too matters, kids like to eat food only that looks good.
For starters buy them beautiful colorful and character shaped cups and bowls. Try keeping a fixed routine and place for the baby feeding, so that each time you take them there they already know it is meal time.
Keep the food wholesome by adding all the nutrients required and prescribed by the pediatrics.
Healthy Breakfast Recipes for Babies
Here are a few suggestions of food that your little kiddo may enjoy:
Puree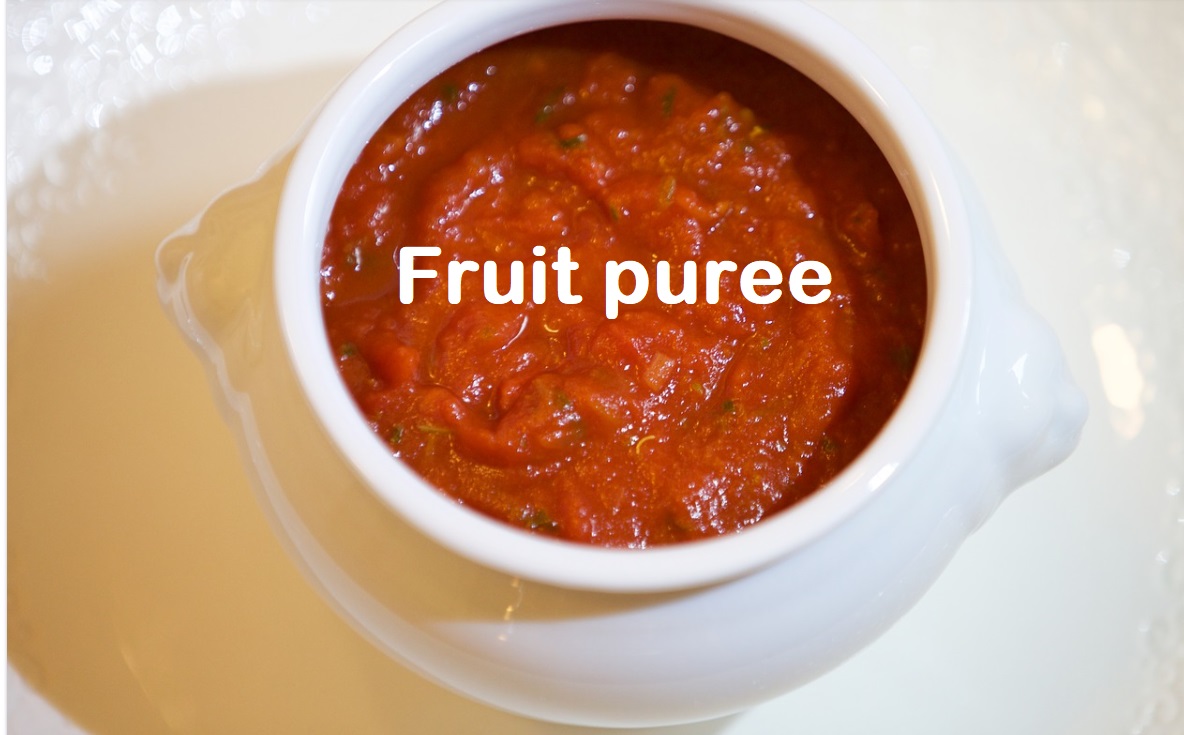 Puree
Most easiest is the multi vegetable puree. Take a small amount of few vegetables like carrots, peas, potatoes and any other vegetables allowed.
Put water just sufficient to boil and keep in the puree. Don't make it runny. Boil in a pressure cooker. Once cooked and soft, blend all the vegetables and add some salt to the puree.
Fruit puree
You can take small pieces of one or more fruits in a bowl. De seed and peal them. Blend them well. Remember to keep amount good enough for one serving only.
Do not store for later, the taste and texture may change. Add some sugar if the fruits are a bit sour. But do try to serve the original taste as this is the age that the kids begin to learn new flavours and distinguish.
Banana Dishes
Banana and rice
You can take one or two spoons of plain boiled rice and mash a banana in it. Add some milk and boil it once. Blend well so that there are no lumps. Do not make excess as this porridge will change colour after sometime and the taste may alter as well.
Oatmeal banana
For those parents who like to make oatmeal porridge for themselves you can cook the porridge in the similar manner and take two spoons from that in a separate bowl. Then add banana and mash it well. Check it before you give to baby, see that it is not too sweet.
Rice Dishes
Rice and vegetable porridge
Boil a small amount of vegetables and rice in a pressure cooker and mash everything well. Add some salt to this before you give it to the baby.
Mango and rice
Take boiled rice and add some mango pieces. Mash all of it into a smooth paste. Do not make it excessively sweet. You can add small amount of milk to it to make it more healthy.
Rice and potatoes
You can also give two spoons of rice with small amount of boiled potato to it. Mix it well and make a smooth paste. Add small amount of salt. This is a simple and full filling food for the child. You can reuse it for a day or two.
Egg and Chicken
Vegetable puree and eggs
As mentioned above you can make vegetable puree and add small amount of boiled egg. Make sure to mash it up well. Try to introduce the white part first only. Sometimes kids may not like the slippery feel of the egg and then they may start playing with it.
Add Chicken
Adding chicken to the above vegetable puree or porridge with vegetables a small piece of chicken boiled and cooked without any spices plain in salt can be added. Shred it completely and mix well. Do not feed chicken daily in the beginning as it may become heavy for the baby.
Boiled chicken and mashed potatoes
Mash boiled potato and small piece of boiled chicken. Try to make it very smooth so that the baby does not chock. Keep salt in a small amount just to enhance to flavour.
Porridge
Sago porridge
Cook sago really well. Then add small amount of banana or mango. Blend well to make sure all sago pearls are broken and there is no fear of chocking.
Ragi porridge
Cook ragi with milk and make porridge. Do not make it very dense as that would be difficult for babies to digest. You can add mashed banana if your baby likes fruit. Make sure the ragi is well cooked else it will for lumps upon cooling.
Others
Barley and apple
Cook barley well, it takes longer than rice but it is healthier. Then add mashed apples to it and give to baby.
Lentil, carrot and pumpkin
Cook lentil, carrot and pumpkin in a pressure cooker with some salt. Once everything is cooked and soft you can blend it. Make sure there are no big pieces. You can start by using red lentil first and then change over to other dals later. Try to choose broken dals and not whole dals.
Atta halwa
Roast wheat flour in a small amount of ghee and then add sugar to it. You can add water or milk as you like.
Make sure there are no lumps while you cook the halwa. Feed only very small amount of this halwa to the baby at a time as it will be heavy to digest. You can reuse it later as well, but avoid giving more that once a day.
---
Do not feed them the same food daily, try to give them variety. Remember to taste the food before you give it to your baby; keep the salt and sweet on the lower side. Don't always make food sweet so that they will gobble it which may unknowingly kick start paediatric diabetes. Please make small quantities of each item at a time so that there is wastage of food.
You may also be interested in : All articles on babies 2 to 6 years
Also repetition will not be welcome by your child. Also take care that the food is not too hot or too cold for the baby to eat. Keep fibre content in ample amount so as to keep the tummy movement free. Also remember to give liquids to the baby from time to time as with dry food water is necessary. Hope you liked these Healthy Breakfast Recipes for Babies. Do let us know your comments.