Kids love water or lets say this, kids of all ages love water. Throw them in a bath tub and I am sure you will find them excited.
Example 1 – Kuhu Creations, Supreme 8 pcs Colorful Bath Toys.
However, babies might also get frightened by the noise of running water, or dislike the soap or saltines in water. This is where the bathing toys really help. They give them a distraction and these colorful toys also a fun experience. There are many types like squirt toys, rubber ducks, stacking cups, nesting cups, action figures, tugboats etc. Give them an assorted set and it is more better 🙂
Example 2 – Mermaid Bath toys for baby girls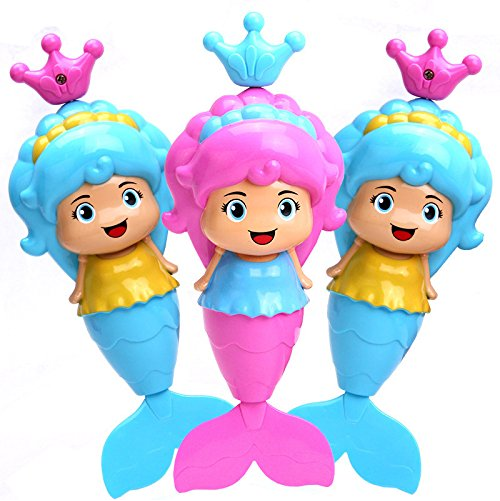 These toys help babies to develop their motor skills. They squeeze them, throw them, splash them in the tub. So it makes them bathing a fun activity as well as a learning activity. Give them variety as mentioned above and in different shapes and sizes.
Example 3 – Hamleys Swimming frog – a cool bath toys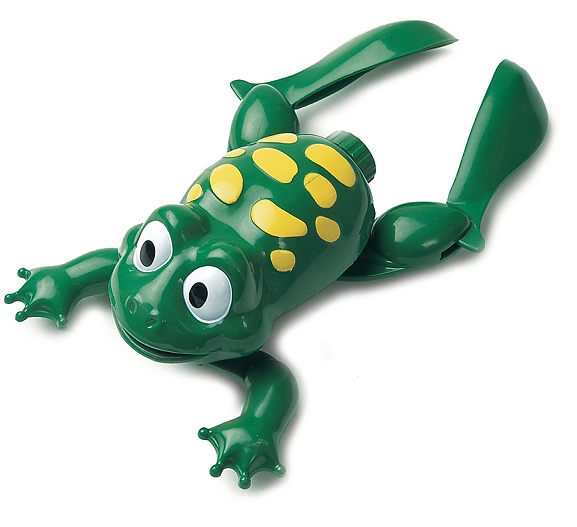 Then we should also think on safety of these toys. Below are some pointer
Avoid hard plastic toys. Plastic toys are made of PVC and can be harmful and are carcinogenic as well
Avoid sharp edged toys – these toys can harm babies when the start throwing it around or put it in mouth
Avoid toys with very small holes – this results in water getting trapped inside and result in bacterial growth in the water
Toys with out holes are bigger holes are better so that it is easy to squeeze out water
There are toys which are soft and contains less PVC. This may be a bit higher side on cost but will be safe
So follow these tips. Have a safe and fun experience with kids!
Example 5 – Shopaholic Animal Family bath Tub Squeeze Toys 
//natkhatduniya