10 Best Birthday party ideas for kids – Celebrations are a very important part of the life of a person.
And if you are a child, you would love parties every now and then. If the party is especially for you then that is the best thing that could happen to you.
Children begin experiential learning at a very young age and when things are centered on them they learn self importance.
These will develop feelings of self confidence and putting ones choices ahead of others. They will learn to express their desires.
And what can be better than a Birthday Celebrations. Today we bring to you some of the best birthday themes for kids. Check out these best birthday celebration ideas.
Now that you have decided to make a celebration, let it be dedicated and based according to your child and his / her likings. You should look at some of the best birthday themes for kids for the party.
It will include venue, decorations, food, games, return gifts etc. You can go to any limit all depending on how much you would like to spend. But none the less it does not always have to be expensive ideas.
You can look for reusable and things found commonly at home to arrange for the party. Also do not forget to involve the kids rather than doing all the hard work yourself.
When they lend you a hand in the preparations it will give them a sense of responsibility and also help them realize the amount of effort that goes into arranging everything for them.
So let us look at top 10 birthday celebration ideas
Best Birthday party ideas for kids
So here are 10 Best Birthday Celebration Ideas
Here are a few ideas to help you celebrate your child:
Pool party – Birthday Celebration Ideas # 1:
If your house has a small kid's pool this can be the perfect venue for a party in the summers. Do not fill it to the full, keep the level of water so that kids of smaller height too do not fall in. Arrange for a few colourful floaties so that almost all can get hold of it.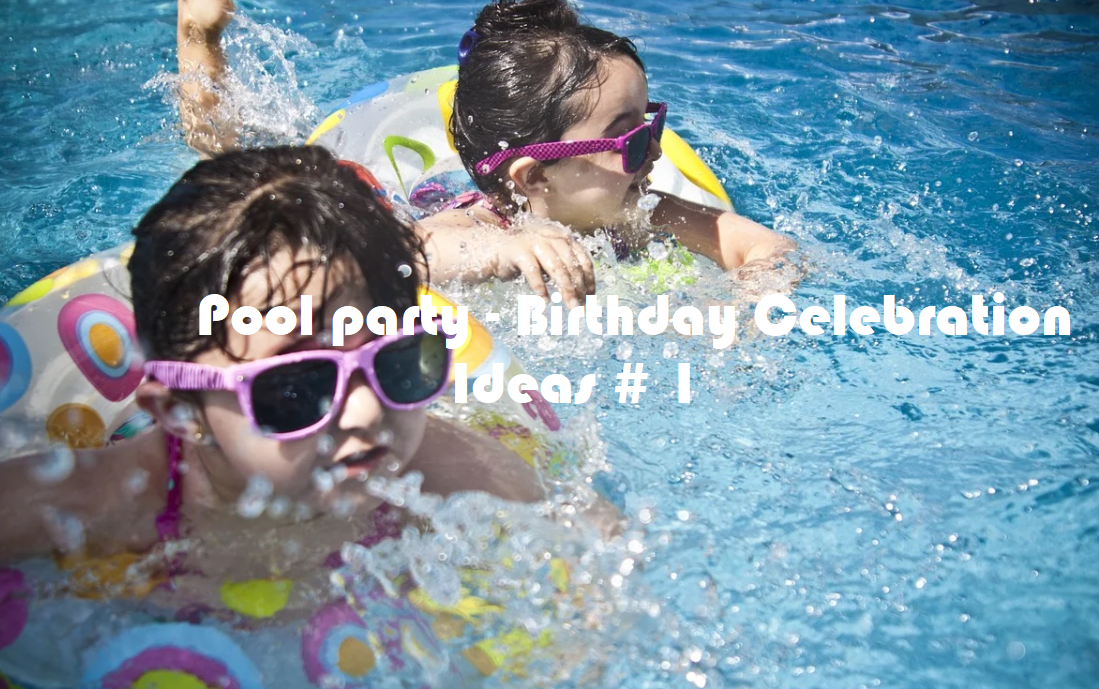 Let there be water games and even a small water shower in one corner, or an artificial waterfall. Kids can come in swimwear from home. Keep the decoration at minimal and concentrate on the pool area only as kids will like to stay in and around the pool. Try to keep food that kids will enjoy and can eat while in the pool also. Most importantly keep a few parents to help you out in case of need and help handle kids in the pool. This is probably one of the best Birthday celebration ideas.
Floral theme – Best birthday themes for kids #2
Let the kids dress up like flowers and plants of their choice. The decoration will also have loads of different flowers everywhere. The cake too can be decorated with the favorite flowers of your kids. Return gifts can be wrapped in the shape of flowers.
Games can be kept using flowers or paper flower making competition, or flower painting competition etc. Kids can be allowed to make hair do with the use of flowers and let them unleash their creativity.
Fiesta – Best birthday themes for kids #3
The party can be on a carnival theme. Kids can wear colourful clothes and even do face painting. Have loads of balloons and streamers running in the venue. Keep some fast music for the kids to dance and enjoy.
You may choose to have games from the carnival like dart games etc. Also the food can be more of street food type hotdogs, cotton candy, popcorns and so on.
Action figures – Birthday Celebration Ideas #4
if your kids are old enough then you can let them dress up like the super power figures like batman, superman, wonder women etc.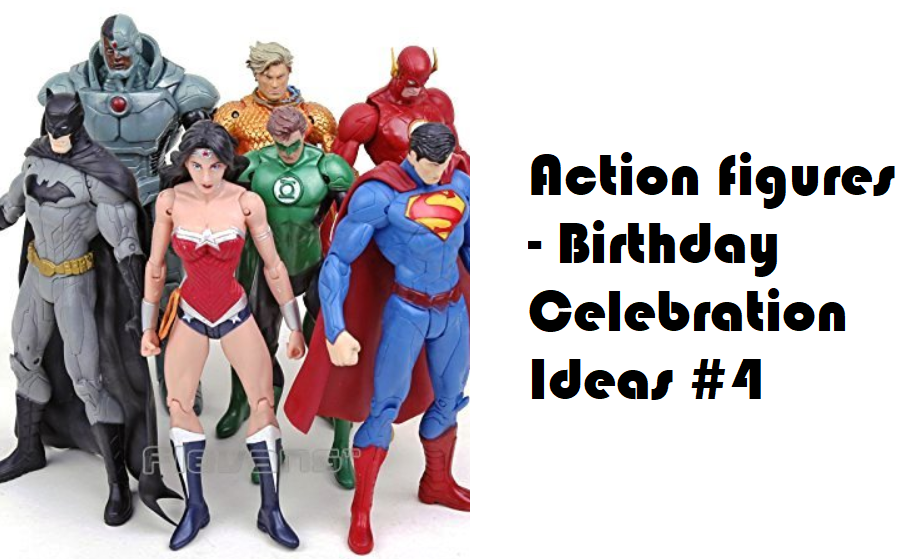 The decoration can be based on these characters of just the one which is your child's favourite. Have a cake designed like the vehicle of the special character. Food can be of the colour of the costume of the special figure.
Prince and princesses – Birthday Celebration Ideas #5
you can allow the kids to dress up like prince and princesses and do hairstyles of that era too. Make decorations like old castles so that they can enjoy. Keep tiaras and crowns for games or even as the return gift. Cake can be in shape of a jewellery box.
Underwater world party – Birthday Celebration Ideas #6
let your kids dress up like creatures that live under water. Make decorations in such a way that the place looks like the ocean. Have blue theme everywhere and put up cut outs of the sea creatures. Food can be in shape of fish etc.
Animal theme party – Birthday Celebration Ideas #7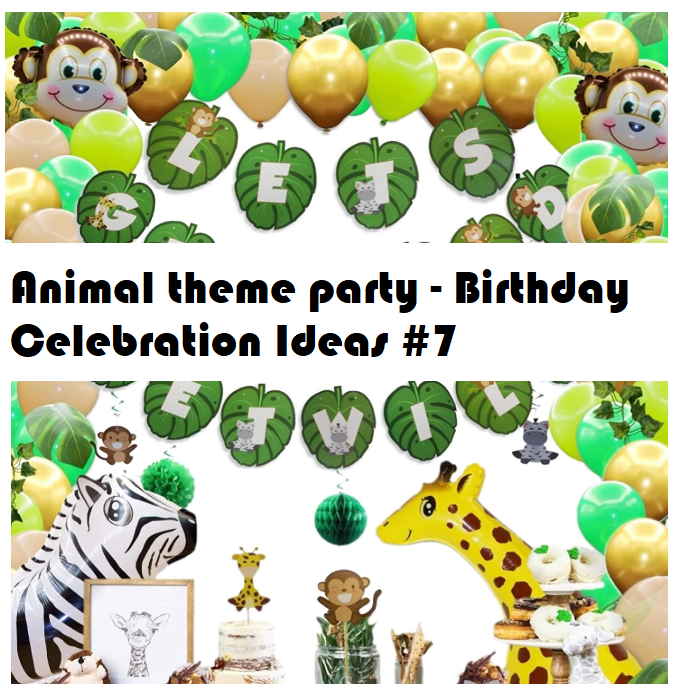 let the kids dress up like their favorite creature of the wild. Decorate your house to look like a jungle. Have sounds of animals playing now and then so that it feels real. You can make small hide out for the kids to play games.
Vehicles party – Birthday Celebration Ideas #8
Let the kids dress up like their favourite vehicles and make sounds of their horns. Let them run around pretending to be vehicles. Cake can be in the shape of favourite vehicle of your child. Return gift too can be toy cars etc.
Nursery rhymes party – Birthday Celebration Ideas #9
let the kids dress up like the character from their favourite nursery rhyme. Do decoration in different corners like the most popular rhymes. Get a cake based on the favourite rhyme of your child. You can arrange for a magic show for the kids.
Favorite festival – best birthday themes for kids #10
let the kids dress up as if it was their most loved festival. Arrange for decorations too like the same. You can keep a few fire works for the kid to enjoy. Have loads of traditional sweets and food items related to festivities.
---
Birthday themes can be any but you must remember to do everything with all your heart. Feelings matter the most and not how much money was spent.
Try to capture these precious moments to cherish all the life. With each passing year they are growing up and getting matured. Soon you will feel that the time has flown away with great speed and you did not get enough time to enjoy the childhood of your young ones.
So spend a lot of quality time with them and celebrate them whenever possible. Love your kids and show it too. Let them know how much you value them so that when you grow old they will remember all this. Hope you liked out top 10 best birthday themes and birthday celebration ideas.