Most babies start teething by 4 to 5 months. This is time when babies start putting everything under their gums, trying to bite it. Babies teethers soothes the babies gums and hence it is good to get teething toys for babies around this time. Below are our list of some unusual baby teethers!
There are many very good teethers available in the market. I have tried to list out 5 unusual baby teethers which you can think of for your little angel
#1 HealthAndYoga Attractive Soothing Spongy Non-Toxic and Sterilizable Soft Silicone Teething Necklace for Infants
This is one of my favorite. All colorful beads. Bright and eye catching. It is made up of food grade silicone beaded tightly threaded. It is soft and chewy and help sooth babies gums. Good thing is that just put it around babies neck and forget about babies keeping it on ground and making it dirty.
#2 Wooden Teether Stick + Wooden Teether Ring
This one is a traditional teether made up of wood. Looks so good, but make sure that there is no chemical pain on the teether or it is not treated with any chemicals as such to give it a appealing look.
One caution though, since it is made of wood, need to make sure that it is made of good quality material and is not uneven or broken which can hurt the baby.
#3 Baby Bucket Oball O Ball Flexi Loops Teething Toy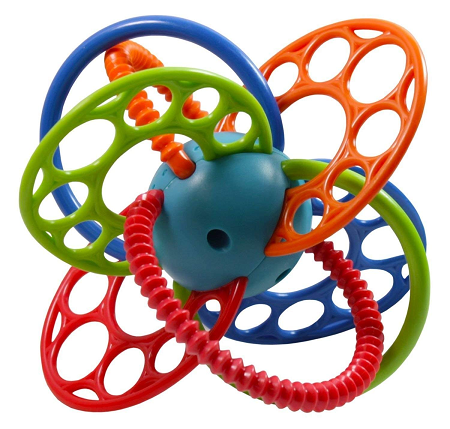 This one is great. Another one which I liked the most. Bright colors and very colorful which attract the babies. Lot of flexible loops which helps the babies grasp it better. Let's the baby hold it nicely. Make sure that material quality is good and non toxic.
#4 Skudgear BPA Free Baby Cookie Teether
This is again a different one. looks like a biscuit which babies will love to keep in mouth. Most of these has a thread attachment so that you can tie it around babies neck.
As usual make sure that it is BPA free and 100% safe for babies. Should be FDA approved.
#5 Teething Mitten for Infants Baby Boys & Girls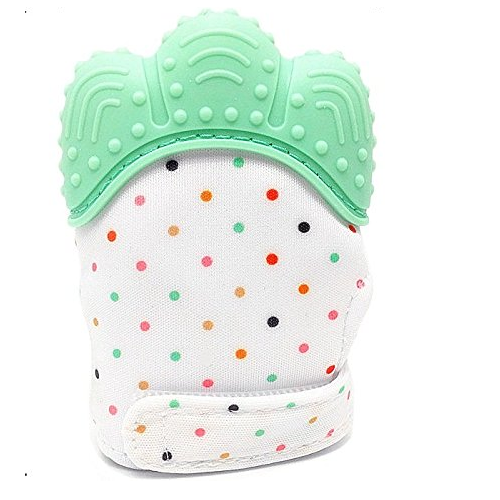 This is definitely the cutest one and looks a bit different from usual teethers. It is actually a teething glove. Do check this out as well..
As usual, for the baby products, we need to make sure that they are BPA free and approved for babies. Must be 100% safe.
Thanks!
Lata