While browsing for a wooden toy for a gift, I came across this wonderful multi activity center. It was definitely loved by everyone. My kids are grown up to enjoy it, but I am sure the toddlers are going to like this a lot.
A five sided multi activity set and is a wonderful gift for your little one
Side 1 – A clock which can help the child know more about how a clock works , what it does, what is time etc
Side 2- A nice and colorful wooden wheels which can help them develop their fine motor skills. Fire their imagination and helps improve mental capability
Side 3 – Abacus to teach counting and this colorful beads attract them to explore it more
Side 4  – ABC swivel blocks which helps them recognize character and letters.
So check this wonderful toy from Shumee..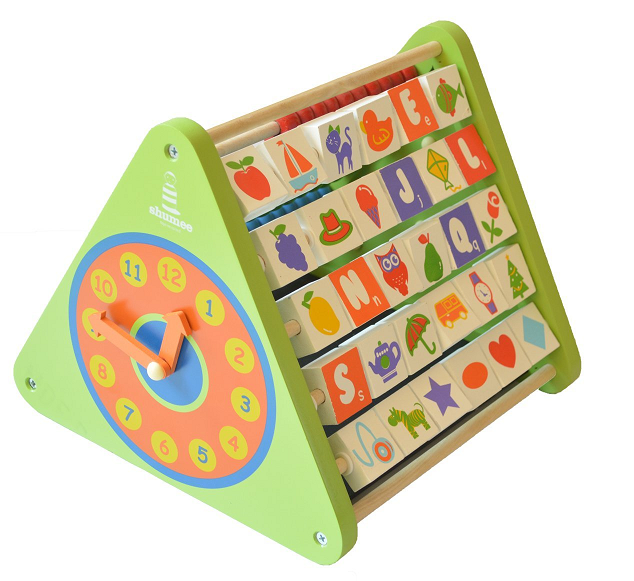 Hope you will like this toy!
-Lata
[amazon_link asins='B00LN30QJI' template='ProductCarousel' store='010c7-21′ marketplace='IN' link_id='feb515bd-c297-11e7-a22d-0dbabf73f6c2′]